Product Description
Technical data:
Product Description
-K Series Helical Bevel Gearbox
 
K series gear reducer, manufactured according to international technical requirements, has a high scientific and technological content; Space saving, reliable and durable, high overload capacity, power up to 132KW; Low energy consumption, superior performance, reducer efficiency up to 95%
It is designed and manufactured on the basis of module combination system. There are a lot of motor combinations, installation forms and structural schemes. The transmission ratio is classified carefully to meet different operating conditions and realize electromechanical integration.
High transmission efficiency, low energy consumption and superior performance.
Reinforced high rigid cast iron box; The hardened gear is made of high-quality alloy steel. Its surface is carburized, quenched and hardened, and the gear is finely ground. It features stable transmission, low noise, large bearing capacity, low temperature rise, and long service life. Performance and characteristics:
1. The gear is carburized and quenched with high-quality alloy, the hardness of the tooth surface is up to 60 ± 2hrc, and the grinding accuracy of the tooth surface is up to 5-6
2. The computer modification technology is used to pre modify the gear, which greatly improves the bearing capacity of the reducer
3. Complete modular structure design is adopted from the box to the internal gear, which is suitable for large-scale production and flexible selection
4. The standard reducer models are divided according to the form of decreasing torque. Compared with the traditional equal proportion division, they are more in line with customer requirements and avoid power waste
5. It is designed and manufactured by cad/cam to ensure the stability of quality
6. Multiple sealing structures are adopted to prevent oil leakage
7. Multi directional noise reduction measures to ensure the excellent low noise performance of the reducer
8. The installation mode of Liyi products is flexible, which makes it easy for customers to choose K57 reducer, K67 reducer, K77 reducer, K87 reducer, K97 reducer, KA87 reducer, KA97 reducer, KA107 reducer, KA127 reducer
Our Advantages
| | |
| --- | --- |
| Hardness: | Hardened Tooth Surface |
| Installation: | 90 Degree |
| Layout: | Expansion |
| Gear Shape: | Bevel Gear |
| Step: | Single-Step |
| Type: | Gear Reducer |
Samples:

US$ 1000/Piece

1 Piece(Min.Order)

|
Request Sample
Maintenance Tips for Prolonging the Life of a Worm Gearbox
Proper maintenance is essential to ensure the longevity and reliable performance of a worm gearbox. Here are some maintenance tips to consider:
Lubrication: Regularly check and replenish the lubricant in the gearbox. Use the recommended lubricant type and quantity specified by the manufacturer.
Lubrication Schedule: Follow a lubrication schedule based on the operating conditions and manufacturer recommendations. Regular lubrication prevents friction, reduces wear, and dissipates heat.
Temperature Monitoring: Keep an eye on the operating temperature of the gearbox. Excessive heat can degrade the lubricant and damage components.
Cleanliness: Keep the gearbox and surrounding area clean from debris and contaminants. Regularly inspect and clean the gearbox exterior.
Seal Inspection: Check for any leaks or damage to seals and gaskets. Replace them promptly to prevent lubricant leaks and contamination.
Alignment: Ensure proper alignment between the worm and worm wheel. Misalignment can lead to increased wear and reduced efficiency.
Torque Monitoring: Monitor the torque levels during operation. Excessive torque can cause overloading and premature wear.
Regular Inspections: Periodically inspect all components for signs of wear, damage, or unusual noise. Replace worn or damaged parts promptly.
Proper Usage: Operate the gearbox within its specified limits, including load, speed, and temperature. Avoid overloading or sudden changes in operating conditions.
Expert Maintenance: If major maintenance or repairs are needed, consult the manufacturer's guidelines or seek the assistance of qualified technicians.
By following these maintenance tips and adhering to the manufacturer's recommendations, you can extend the lifespan of your worm gearbox and ensure its optimal performance over time.
Energy Efficiency of a Worm Gearbox: What to Expect
The energy efficiency of a worm gearbox is an important factor to consider when evaluating its performance. Here's what you can expect in terms of energy efficiency:
Typical Efficiency Range: Worm gearboxes are known for their compact size and high gear reduction capabilities, but they can exhibit lower energy efficiency compared to other types of gearboxes. The efficiency of a worm gearbox typically falls in the range of 50% to 90%, depending on various factors such as design, manufacturing quality, lubrication, and load conditions.
Inherent Losses: Worm gearboxes inherently involve sliding contact between the worm and worm wheel. This sliding contact generates friction, leading to energy losses in the form of heat. The sliding action also contributes to lower efficiency when compared to gearboxes with rolling contact.
Helical-Worm Design: Some manufacturers offer helical-worm gearbox designs that combine elements of helical and worm gearing. These designs aim to improve efficiency by incorporating helical gears in the reduction stage, which can lead to higher efficiency compared to traditional worm gearboxes.
Lubrication: Proper lubrication plays a significant role in minimizing friction and improving energy efficiency. Using high-quality lubricants and ensuring the gearbox is adequately lubricated can help reduce losses due to friction.
Application Considerations: While worm gearboxes might have lower energy efficiency compared to other types of gearboxes, they still offer advantages in terms of compactness, high torque transmission, and simplicity. Therefore, the decision to use a worm gearbox should consider the specific requirements of the application, including the trade-off between energy efficiency and other performance factors.
When selecting a worm gearbox, it's essential to consider the trade-offs between energy efficiency, torque transmission, gearbox size, and the specific needs of the application. Regular maintenance, proper lubrication, and selecting a well-designed gearbox can contribute to achieving the best possible energy efficiency within the limitations of worm gearbox technology.
How to Select the Right Worm Gearbox for Your Application
Selecting the right worm gearbox for your application involves careful consideration of various factors:
Load Requirements: Determine the torque and load requirements of your application to ensure the selected gearbox can handle the load without compromising performance.
Speed Reduction: Calculate the required gear reduction ratio to achieve the desired output speed. Worm gearboxes are known for high reduction ratios.
Efficiency: Consider the gearbox's efficiency, as worm gearboxes typically have lower efficiency due to the sliding action. Evaluate whether the efficiency meets your application's needs.
Space Constraints: Assess the available space for the gearbox. Worm gearboxes have a compact design, making them suitable for applications with limited space.
Mounting Options: Determine the mounting orientation and configuration that best suits your application.
Operating Environment: Consider factors such as temperature, humidity, and exposure to contaminants. Choose a gearbox with appropriate seals and materials to withstand the environment.
Backlash: Evaluate the acceptable level of backlash in your application. Worm gearboxes may exhibit more backlash compared to other gear types.
Self-Locking: If self-locking capability is required, confirm that the selected gearbox can prevent reverse motion without the need for external braking mechanisms.
Maintenance: Consider the maintenance requirements of the gearbox. Some worm gearboxes require periodic lubrication and maintenance to ensure proper functioning.
Cost: Balance the features and performance of the gearbox with the overall cost to ensure it aligns with your budget.
Consult with gearbox manufacturers or experts to get recommendations tailored to your specific application. Testing and simulations can also help validate the suitability of a particular gearbox for your needs.



editor by CX 2023-09-08
Guarantee: 3months-1year
Design Number: SLW-370SH
Usage: Auto, Electric powered Bicycle, Enthusiast, Residence Equipment, Car, Electric powered Bicycle, Supporter, House Equipment
Sort: Gear MOTOR, Micro Gear Motor
Torque: 1000~1430g.cm
Development: Everlasting Magnet
Commutation: Brush
Safeguard Function: Absolutely Enclosed
Speed(RPM): 4000~5000rpm
Continuous Present(A): 170mA~270mA
Efficiency: IE 2, 65~85%
Route of rotation: CW/CCW
reduction ratio: eighty one~621
Certification: RoHS, ISO9001
Gearbox Dimensions: 58mm*40mm
Motor Measurement: 37.4mm*57mm
Rated Pace: 10~250rpm
Packaging Details: Anticipate Common Carton and Foam
Port: HangZhou
Made in China Equipment Motor 12V Micro DC Electrical Motor for Bicycle Software Our Business HangZhou Sinlianwei Technology Co., Ltd ,Is a skilled company and provider of micro DC gear motor and gear stepping motor with associated answers. Our complex team is composed of engineers with more than ten years' expertise in reducer and motor for study , Our products are broadly utilized for protection method, industrial gear, house appliances, private treatment, electric powered power instruments, health-related gadgets , robotic , plane product and other fields., We are adheres to regular operation and continuous innovation,At the area of gear reduction transmission we have a number of patents ,We are fully commited to delivering consumers with competitive items and 1-stop services. There are many makers can be accomplished well in the business of motors , but there are not a lot of makers that can do equipment boxes at the very same time, since the creation issues of equipment bins is considerably increased than that of motors. We have dozens of imported WAHLI gear hobbing machine and 56 computerized lathes, automated lathes most of which are imported from Japan and ZheJiang ,These tools will supply new product growth solutions for our consumers. Certifications Shipment
| | | | |
| --- | --- | --- | --- |
| Transport time | | | |
| DHL: | 3-5 working days | FedEx | 7-9 operating times |
| UPS | 5-7 working days | EMS | 12-fifteen doing work times |
| TNT | 5-7 functioning days | Sea | Depends on ship to which place |
| Alibaba system has far more logistics alternatives, welcome to seek advice from us | | | |
Packing & Shipping and delivery Packaging Detailsdc 1.Standard Export Carton or Styrofoam box or Blister Tray2.Export Cartons + Pallet 3.As customer's requested4.Port :HangZhou FAQ Q:1.How can I get the price tag?A:We normally quotation inside of 24 several hours right after we get your inquiry(Except weekend and holidays). -If you are extremely urgent to get the price, you should electronic mail us or speak to us in other techniques so that we can offer you you a quote.Q:2.What kind of motor can you create?A: we primarily supply permanent magnet brushed dc gear motors with diameter variety in 6~80mm and also 6~25mm dimensions steping equipment motors. Q:3.Can you send me a cost record?A:motor is a fairly particular component, they are custom-made based on different demands like life span, sounds, torque, and speed etc.,So it truly is genuinely tough for us to give a price listing, If you can share your in depth needs and estimated once-a-year usage, We`ll offer you with an exact quotation.Q:4.Can I get some samples?A:Sure,we would adore to provide samples,If you can share your in depth requirements ,Simply because only samples tailored in accordance to your parameters can be utilized for your wants.Q:5.What sort of data do I need to give if I want to order?A:You should kindly tell us your rated voltage, no load velocity, load velocity, load torque and size variety, we can supply you the greatest strategy.Q:6.What's your direct time?A: For standard buy, Generally we can ship in 15-25 days for tiny amount, and about 40 times for large quantity.
A-Drive PWC single worm reducer
A worm gear is a gear used to reduce the speed of a mechanical device. Often used in the automotive and shipbuilding industries, these gears have a lifespan comparable to many other types of reducers. As a result, worm gears continue to be popular with engineers.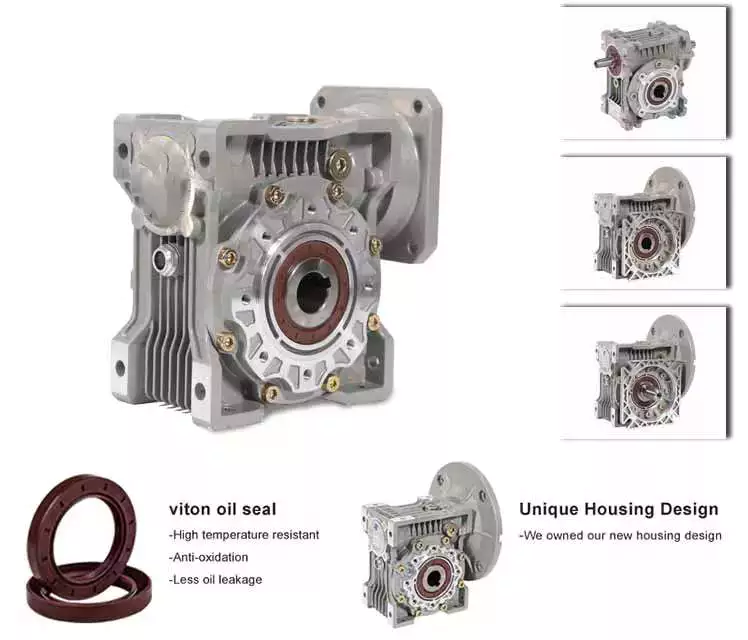 Agknx driver
Conical drive worm reducers are an excellent choice for a variety of applications. The double-enveloping worm gear geometry of the Agknx Drive reducer provides a larger contact area and higher torque carrying capacity. This specialized gear system is also ideal for applications requiring higher precision.
Agknx Drive's products are ideal for the solar, packaging, steel, food and pulp and paper industries. Additionally, Agknx Drive's products are ideal for motion control and medium to heavy duty applications. The company's dedicated sales and service teams are available to assist with your specific needs.
Agknx drive worm gear reducers are available in single, double and triple reductions. Depending on the application, a single stage unit can transport up to 7,500 lbs. of torque. Its low-cost, compact design makes it a convenient option. Conical drive gearboxes are versatile and durable.
X & H
X & H worm gear units feature worm gear sets and are available in two different series. The X-Series includes XA versions with shaft and XF to XC versions with motor mounts. Compared to the XC compact series, the XF series offers outstanding versatility and higher efficiency. The H series combines the features of the X series with a spur gear pre-stage on the input. The H series has a die cast aluminum housing and cast iron shaft.
The X & H Worm Reducer Series "H" helical gears are compatible with NMRV and C side input 56F wired motors. These gear reducers are low cost and easy to install. They feature a cast iron housing and four threaded mounting holes.
RV seriese aluminum right angle
RV seriese aluminum right angle worm reduces versatility and durability. They are available in a variety of sizes including 25, 30, 40, 50, 63, 75, 110, 130, 150. Featuring standard NEMA motor input flanges and torque arm or foot mounting options, these reducers are ideal for a variety of applications.
RV series worm gear reducer is made of high-quality aluminum alloy with compact structure. It also features light weight, corrosion resistance and low noise. Its housing is made of die-cast aluminum alloy, while the worm gear is made of 20CrM. The worm gear is heat treated by carbon quenching to increase its hardness. The thickness of the carbide layer is between 0.3-0.5mm.
These worm gear reducers have multiple functions to maximize efficiency. In addition to being corrosion resistant, they are available in a variety of sizes to suit any application. Other features include a corrosion-resistant cast iron housing, enclosed breather, double-lip seal and magnetic drain plug. These worm gear reducers are available with single or dual input shafts and are interchangeable with NMRVs.
Aluminum alloy right angle worm reducer is a light, durable and efficient gear reduction device. Its compact design makes it lighter than other gearheads, while its rust-resistant surface and long life make it an excellent choice for industrial and automotive applications. It is available in a variety of sizes, including inches.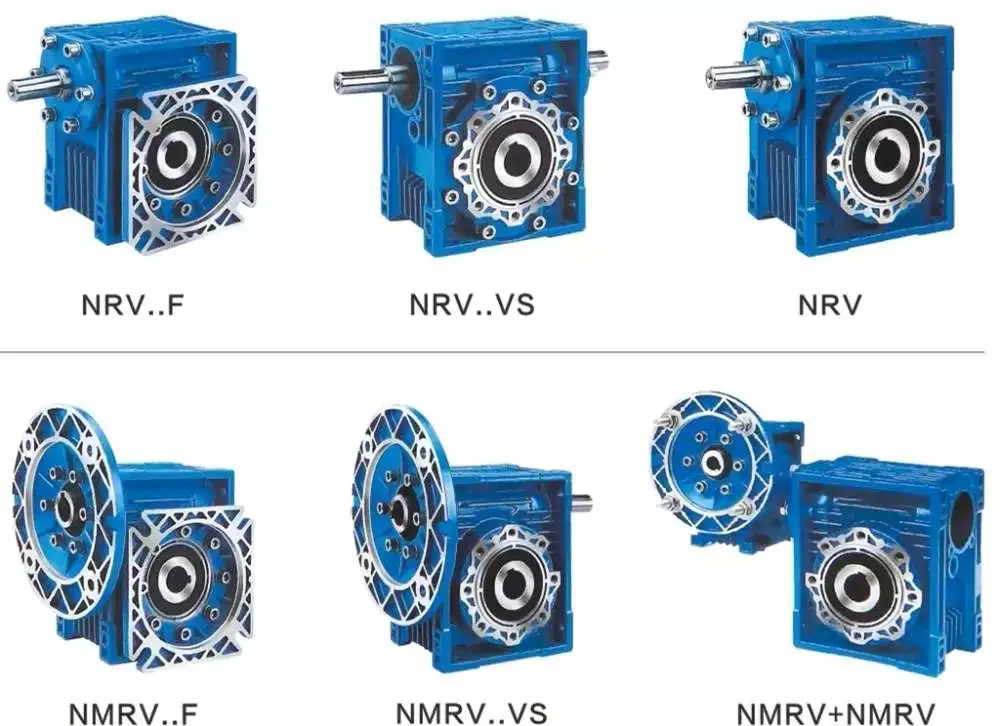 AGknx Single
Worm reducers can be classified as sacrificial gears. It is used to reduce the torque of the machine. It has two parts: a worm and wheels. The worm can be made of brass or steel. Brass worm gears corrode easily. Phosphorus EP gear fluid can run on brass worm gears. It creates a thin oxide layer on the gear teeth, protecting them from impact forces and extreme mechanical conditions. Unfortunately, it can also cause serious damage to the brass wheels.
Worm reducers work by transferring energy only when the worm is sliding. This process wears away the lubricating layer and metal of the wheel. Eventually, the worm surface reaches the top of the wheel and absorbs more lubricant. This process will repeat itself in the next revolution.
Worm reducers have two benefits: they are compact and take up little space. They can slow down high-output motors while maintaining their torque. Another important feature of the worm gear reducer is its high transmission ratio capability. It can be installed in both vertical and horizontal positions, and a bidirectional version is also available.
Worm gears have some complications compared to standard gear sets, but overall they are reliable and durable. Proper installation and lubrication can make them sturdy, efficient devices.
A-Drive AGknx Single
If you're considering purchasing a new worm gear reducer for your A-Drive AGknx single, you need to understand your goals. While single-stage worm reducers can be used, their reduction ratios are often limited. In most cases, they can only achieve a reduction ratio of 10:1. However, there are other types of gears that provide additional speed reduction capabilities.
The worm reducer consists of two parts: the input worm and the output worm. Each component has its own rotational speed, the input worm rotates in a single direction and the output worm wheel rotates vertically. In a five-to-one ratio, the input worm rotates five times for each output worm. Likewise, a 60-to-1 ratio requires 60 revolutions of each worm. Due to this arrangement, the worm reducer is inefficient. Gear reduction is inefficient due to sliding friction rather than rolling friction.
Worm reducers are also susceptible to thermal stress. They run hotter than hypoid reducers, which reduces their useful life. In addition to higher heat, worm reducers can experience component failure over time. In addition, an oil change is imminent due to the deterioration of lubrication.
The worm gear reducer of the A-Drive PPC single is a direct drive gearbox for personal watercraft. It has bronze bushings, aluminum gears, and a spool box. The spool box has a quarter-inch plated spool to wrap 1/4-inch 7 x 19 aircraft cable. Its design also makes it a more efficient alternative to belt-driven AGknx cranes.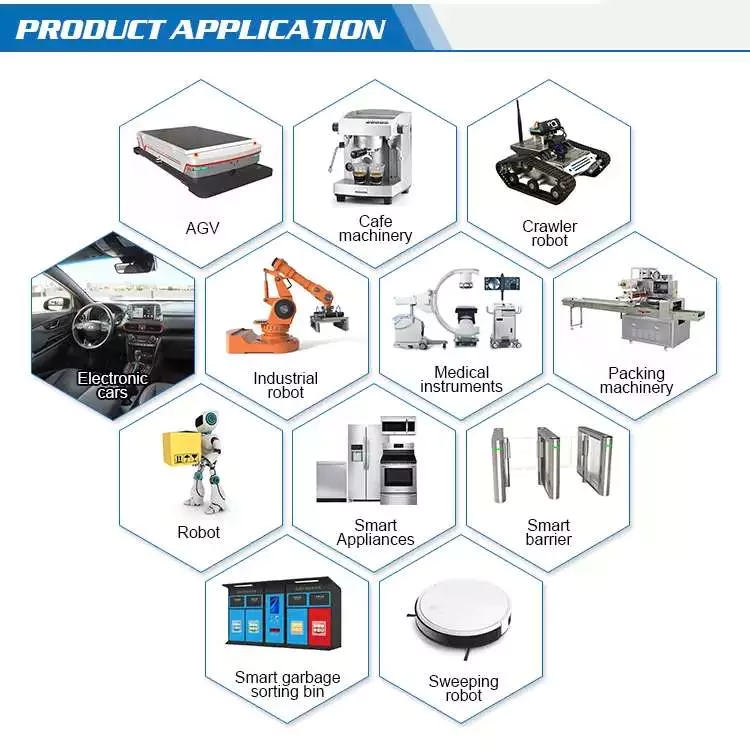 AGknx X & H
The AGknx X & H worm gear reducer series is a high-performance universal mount worm gear reducer. It features a spur gear primary on the input for higher performance and a wider range of gear ratios. Its design also allows it to be used with a variety of input shaft types, including shaft and closed-coupled applications.
It is available in a variety of sizes, including popular frame sizes 90 and 110. The worm shaft is made of case-hardened alloy steel with a cast iron hub and bronze ring gear. The standard output shaft is hollow. There are also models with dual single-shaft outputs.



editor by czh